Resources
Free downloads and classes to help you be healthier, happier and more balanced – the easy, simple way!
Your Complete Life checklist workbook
Use this workbook to help make a plan to live more completely.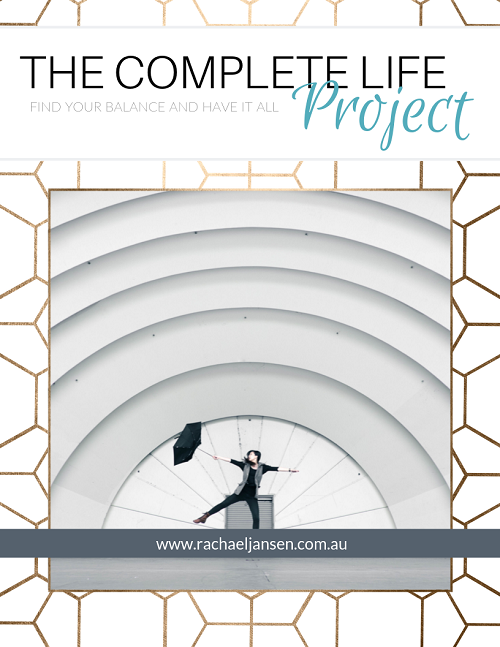 Feel calmer and more centred, even when you're busy! You're probably thinking of balance all wrong – in this class you'll learn a new way of looking at it, so it's achievable.
The real life way to eat better
If trying to work out how to eat better and healthier is doing your head in, confusing or overwhelming – or you simply have no idea – then start here. Some dead easy tips that will make a difference.
Want to keep improving your life and doing things for yourself?