Fast wellness for busy women
Balanced in 10
Creating a sense of balance 10 minutes at a time
IS Life keeping you unbalanced?
Balance ISN't something you achieve.
It's something you feel.
If you're stuck in a daily life that feels ridiculously busy, doing everything you're 'supposed to' but it's leaving you feeling a little strung out and a lot exhausted, then come closer …
I am going to show you the way to balance.
It's about de-stress, not distress
What IS the 'all' we're supposed to be having anyway?
I know that doing it all is NOT the same thing as having it all.
It's not sustainable to just keep going and going, doing all the things for all the people but leaving yourself out of the equation.
When you do, you begin to worry you may just call it quits if something doesn't give.
Or you keep burning yourself out, limping to the end of the year exhausted and vowing that next year, you'll do better, simplify, make a change.
It's disheartening to feel overwhelmed by a to do list that never ends.
It's frustrating when you're not really visible in your own life.
You want to be calmer, feel on top of everything and be healthier, fitter and have a whole life.
But you're always overwhelmed, feel fatigued and just have no spare time.
The family ALWAYS comes first, and your people-pleasing and perfectionist tendencies keep you stuck on an exhausting and unfulfilling hamsterwheel.
What if you could feel calmer?
What if you could feel on top of everything and be more in control and not caught in chaos?
What if you could find more BALANCE?
And what if you could do it in just 10 minutes?
It's a little bit of science, a little bit of woo and a whole lot of practical shortcuts.
Balance for your mind
Switch your mindset from people-pleasing and being a perfectionist. 
Balance for your spirit
Finding your calm, finding your fire – it's all part of the dance of living your best life.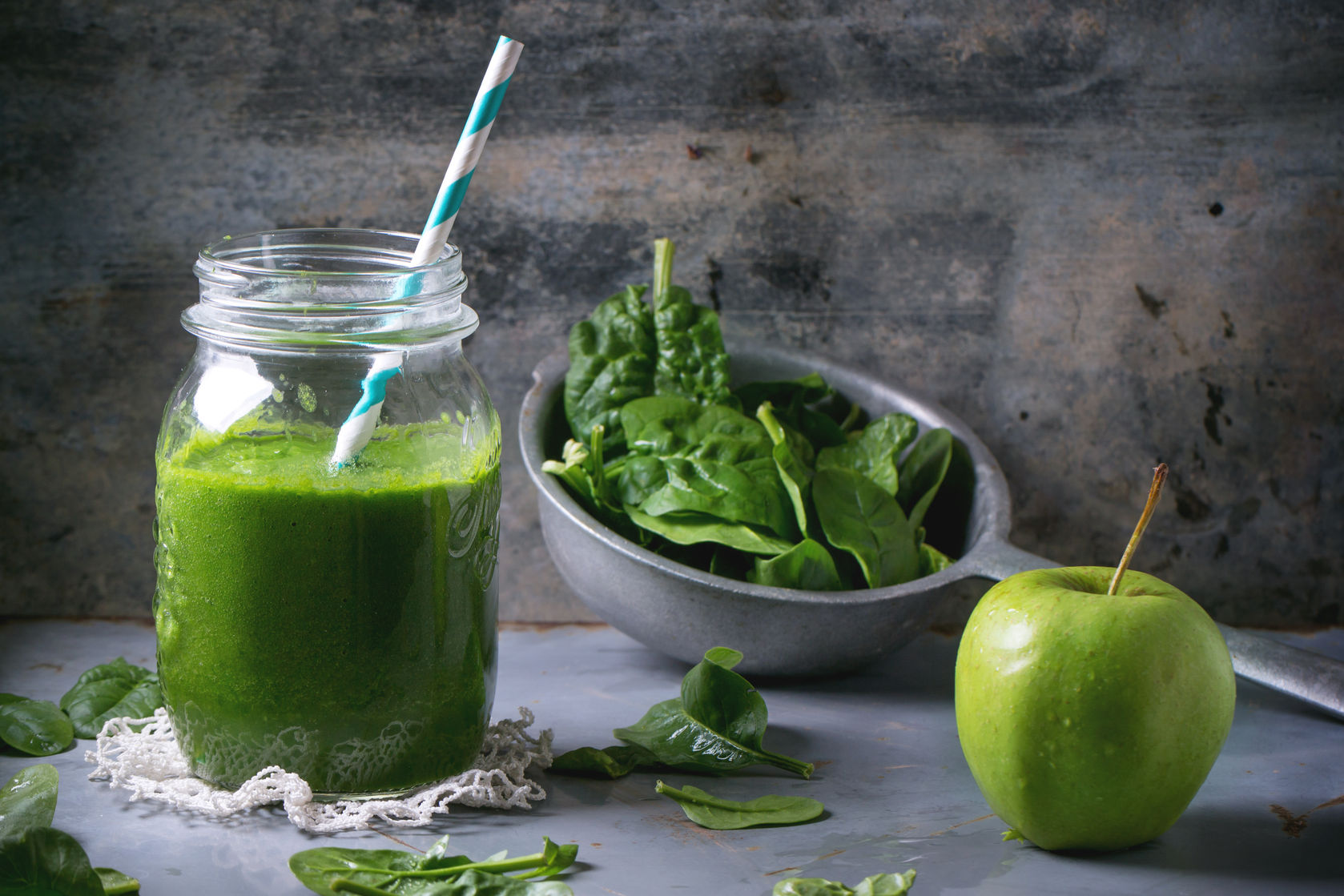 Balance for your body
Quick and easy recipes to help you give yourself a health-fix quick sticks.
Designed by one busy woman for other busy women
Just like you, I live in the real world – the one without a chef, cleaner or magic laundry fairy. The one with work deadlines, budgets and school drop-offs and pickups that make me feel like I live in my car.
As a high-achieving people-pleaser, I found myself wedged in the middle of a very hard place: wanting to take care of my family but exhausted, craving my own life and professional fulfillment, and truthfully, some days a wee bit angry that I just never felt like myself anymore.
Sound familiar?
Since becoming a mother almost 16 years ago, I've learned what it truly means to have it all, how to achieve balance and what it means to be happy.
Through research, study and trial and error, I've spent much of those years working out how to carry the load without letting the load break me.
I refused to settle for a half life. I wanted to live a complete life – have it all – but not collapse in the process.
I found shortcuts that worked.
Modern women need a modern way forward
We're not 1950's housewives. We're not 1990's corporate men.
So where do we fit in a world designed to be either one or the other?
We find our own place, at our own pace, and we change the way things are done around here.
We use science, psychology and a call from our own soul to practice balance.
Your balance toolkit looks like –
The Daily Balance Program
10 minute mind: journalling prompts
10 minute peace: meditations
10 minute meals: easy, fast & healthy recipes
Masterclasses for mind, body & spirit
Videos, audios or transcripts – watch, listen or read the lessons and learn the way best for you
Downloadable exercises to implement what you learn
Private Facebook group
Monthly focus ideas, quick boost programs and live Q&A calls.
Having it all isn't about doing it all. It's about feeling whole – complete.
10 Minute Meals: Recipes for real fast food
10 Minute Motivation: Audio tracks
10 Minute MotivationSwap 'good' for bestDitch the 'good girl' narrative that drives you to sacrifice too much, and instead aim to show up as your best.Want to work on this? To help uncover what your best self life might be, try the Intentional Life masterclass - here....
10 Minute MotivationYou can be happier, right now, today and tomorrow. You don't have to wait until _____________  (fill in the blank).
10 Minute MotivationThe Power of One ThingDon't let a lack of motivation slow you down or stop you from achieving the change you need or want.
10 Minute Mind: Journalling prompts
Journalling Prompt What is good is easy to get "Don't fear the gods,Don't worry about death;What is good is easy to get, andWhat is terrible is easy to endure."― Epicurus What good has come to you with ease? We're prone to think about our struggles and what we lack,...
Masterclasses for mindset
 Cultivating self-awareness All change starts here. - The lesson Self-awareness is possibly the most profound life skill you can cultivate because the ONLY thing we ever have any control over, is ourselves: our thoughts, behaviours and actions. In this lesson,...
 Values-based decisions Use your values to make better decisions - The lesson We often give little thought at all to not only the decisions we make, but more importantly WHY we make them, and so we end up making choices that take us away from our goals or make...
 Boundaries for Balance Stress less and have more time for you - The lesson In this masterclass, we take a look at setting boundaries - time boundaries, the no boundary, space boundaries and a respect boundary.  Plus I share a visualisation exercise that has...
It's a one-stop shop to improving your health, your wellbeing and your life.
Your membership goes a long way …
Discover what 'all' means for you
Connect with balance seekers
Be visible in your own life again
Have the support to create change
Find a sense of balance and ease
Stress less and feel better
Talk it out with people who get it
Gain confidence to live your way
"I have enrolled in a new professional course, I am drinking green smoothies every day (love your recipe !!!!), and am working on a BIG project that has been in my thoughts for over 20 years."
"Oh, my goodness – thank you! So much of this resonates. It's a bit exciting really to have a plan, to calm the overwhelm."
"I definitely feel better, more energy, less grumpy."
 Hey, I'm Rachael Jansen, a journalist and qualified health coach, wife, mother-of-two and dedicated balance-seeker who has spent the past decade researching, studying and trialling what it takes for women to have it all AND live healthy, balanced, fulfilled lives.
Balance is my mantra. It is at my core and I believe it's the secret to living a great life.
I learned the hard way that women often draw the short straw – that in our quest to be great mothers, we often sacrifice our very essence and our health along the way, and are left feeling unwell and unfulfilled.
I know most women think balance is a myth, but I'm here to tell you it's 100 percent doable – because it's NOT what you've been told it is. It's not doing it all. It's a practice.
I worked out what balance actually is. It's about feeling whole – living a complete life. And knowing what it takes to feel your best, and not live in chaos and overwhelm.
Balance is a practice. It's a daily way of being. Once you understand what your body, mind and soul need, you can come back to that central place of calm and connection. 
You cannot be happy and well if you ignore great chunks of your own life. Being a 'good woman' who puts everyone else before herself isn't sustainable – or much fun in the end. You do not have to sacrifice your all, and nor should you be expected to.
I tried doing it the way we're 'supposed to'. It didn't work. It doesn't work, unless you're happy to live a half life. There is a way you can honour your own needs, your own inner truth – I decided to live a complete life, and you can too.
I invite you to join The Balanced in 10 Club – your blueprint to balance.
Ready to feel more balanced?
For the cost of a coffee or two a week, you could create some balance instead.
JOIN FROM JUST $8 A WEEK
MONTHLY PASS
Pay as You Go
QUARTERLY PASS
For Action Takers
* HALF YEARLY PASS
Best Value
* Join on the half yearly pass and receive a gift.
"Since meeting you and then joining, I have definitely reclaimed some of my space and am finding my place. I have enrolled in a new professional course, I am drinking green smoothies every day (love your recipe !!!!), and am working on a BIG project that has been in my thoughts for over 20 years. So THANKYOU for making it OK to be me – a clever, capable, successful independent, tertiary educated chick who married, got a mortgage, had kids and then gave everything to her family and meanwhile forgot about her own journey."
I just want to say a huge thank you. This program really helped me lift my game. I have still not gone back to gluten or coffee, and my sugar intake is way down…the pantry and fridge have never looked so lean and I love the food markets each week to top up fresh supplies. Thank you for your help, it has been fantastic.
Thank you, this has been a great starting point for me. I definitely feel better, more energy, less grumpy. I love the fact that it is about intuitive eating and not a 'diet' plan and that I can go back to areas that need more attention when needed. I have learnt so much and feel more confident now about making healthier choices.
Is this a course?
This is a library of resources, lessons and lectures covering a range of topics to help busy women make simple changes for the better. It is not one course, but the content for my individual courses is included in the membership.
I'm already busy, will this take a lot of time?
I get it! I'm busy too and so I understand how little time you have to spare. Mostly, we're talking 10 minutes! There are sine bigger presentations up to 30 minutes or so. You can do all the lessons at your own pace. That's part of the beauty of the membership – you go at your own pace but still have support.
How long do I have access for?
Quarterly passes give three months access and half yearly give six months access. Monthly passes go by date, month-to-month. Subscriptions auto renew but you will receive an email reminder before payment and can cancel at that time.
Do you offer a refund?
On the Quarterly and Half Yearly passes, if you decide it's not for you within the first 7 days of your membership, send an email and I'll refund you. On a monthly pass, you can cancel your subscription at any time and you will have access until that month ends.
Need more info?
Contact me on the links below
Create some balance & feel more complete
Swap chaos for calm, harrassed for healthy, and tired for inspired.
Important info - READ THIS
Joining The Complete Life Project means you agree to the terms and conditions which
you can find here
. However,
in short, non-lawyer speak includes:
THE MEDICAL STUFF
I (Rachael) am not a doctor, therapist, psychologist, naturopath or even an Agony Aunt columnist. I'm not your mum or your protective big sister (unless of course you are one of three people – Rahni, Tay or Beck, who are actually those people). You are a big person now and as such, are responsible for your own decisions and choices, including seeking proper medical advice.
On that note – the information and content on this website and within the Project is not intended and should not be construed as medical advice. We – Rachael and the guest experts – do not diagnose, treat, prevent or cure diseases or illnesses here (some of the exerts may do so at their professional clinics so by all means go see them there).
If you have a medical concern or suspect you do, you should consult with a health care provider or seek professional medical treatment. The information here is not intended to replace professional medical advice – so don't ignore your doctor or healthcare provider's advice based on something you've read here, or anywhere else on the internet for that matter (including advice from strangers on Facebook).
MONEY STUFF (LIKE REFUNDS)
I don't want members who don't want to be here – that's not a great way to have a relationship now is it? So if you join on an annual subscription and change your mind because you feel the Project isn't right for you, you'll receive a full refund if you email me me within 14 days of your purchase. You don't even have to give me a reason why you want to leave me – it will be a nice clean break.
If you join on a monthly subscription and change your mind because you feel the Project isn't right for you, you will receive a full refund if you tell me within the first 7 days of your first month of membership. After that, you can leave at any time and your membership will finish at the end of the month of your last payment.
BE NICE – IT'S A RULE
I know it goes without saying, but to be clear from the get-go: don't be a bitch. Membership rules include: be kind, positive and supportive. I don't tolerate nastiness, hate speech, promotional spam or bitchiness. When making comments on the site or within online groups associated with the Project (including Facebook), be respectful at all times and remember freedom of speech doesn't mean you can say whatever you want (that's not what the law means).
Respect people's privacy. Don't share or repeat what others have said. Don't gossip. Be a grown up woman who helps other women rise.
If you break the rules, you'll be kicked out.
DON'T STEAL
I (Rachael) own all the content here. You can't take said content and publish it as your own. It's called plagiarism (and as a journo, I know the rule) and is a form of stealing. I have created the resources here with blood and a lot of tears (I try not to sweat where possible). It's hard work to create something like this – I wouldn't steal from you so please don't steal from me. If you do and I find out, I will set a lawyer on you. I know some good ones as well as some pretty good journos who might like a juicy story about such behaviour.
When you join, you agree to all the Terms & Conditions. You should read them ALL before you join.