My mission in life is not merely to survive, but to thrive; and to do so with some passion, some compassion, some humor, and some style.
Is it time to make your life your priority again?
Hell yes!
The Complete Life Project will help you go from busy to balanced, and look after others as well as yourself.
You can totally live a complete life that is healthier, happier and more fulfilled, without overwhelm and overload.
About The Complete Life Project experience
project: something that is contemplated, devised, or planned

So it's time to do something for yourself, but you don't know where to start. There's just too much information and not enough time to work it all out.
You know you need to start looking after yourself better – your health – because well, time is marching on and you're starting to feel older than you are. Hell, let's be honest – you're worried about getting older fullstop. The idea of mid-life and menopause is a little scary and even depressing, and it would be nice to be one of those women who don't seem to give a f*#% about it.
Sometimes you're struck with a case of 'now what?' – the mid-life malaise that happens when you've spent years looking after everyone else but you left your own personal dreams on the backburner. It leaves a hole where your ambition and drive used to be and you're worried that you've already reached your best before date and yet, you feel you have more to offer than ever before. 
Your life is incomplete – something is lacking, leaving you with an empty feeling, or a feeling of exhaustion. 

This is not how you want to feel for the rest of your life. You've given all you have to your family – and are happy to have done it – but now it's time for you again. It's time to feel healthier and stronger, to feel happy about yourself as you age, and to do things that you care about, are interested in and that don't involve taking care of other people's dirty laundry and schedules!
Welcome to The Complete Life Project.
This is the place where women ditch mother guilt, self sacrifice, overwhelm and perfectionism to instead put themselves equal first again.
It's where you find what's missing and do something about it. 
The research has been done for you, so you just take the information you need and change your life as quickly or as gently as suits you.
This is your project: your Complete Life Project is unique to you.
I'll supply the puzzle pieces and you choose the ones that fit your life best. 
And in one day, one month, one year, everything can change.
The Project will help you be …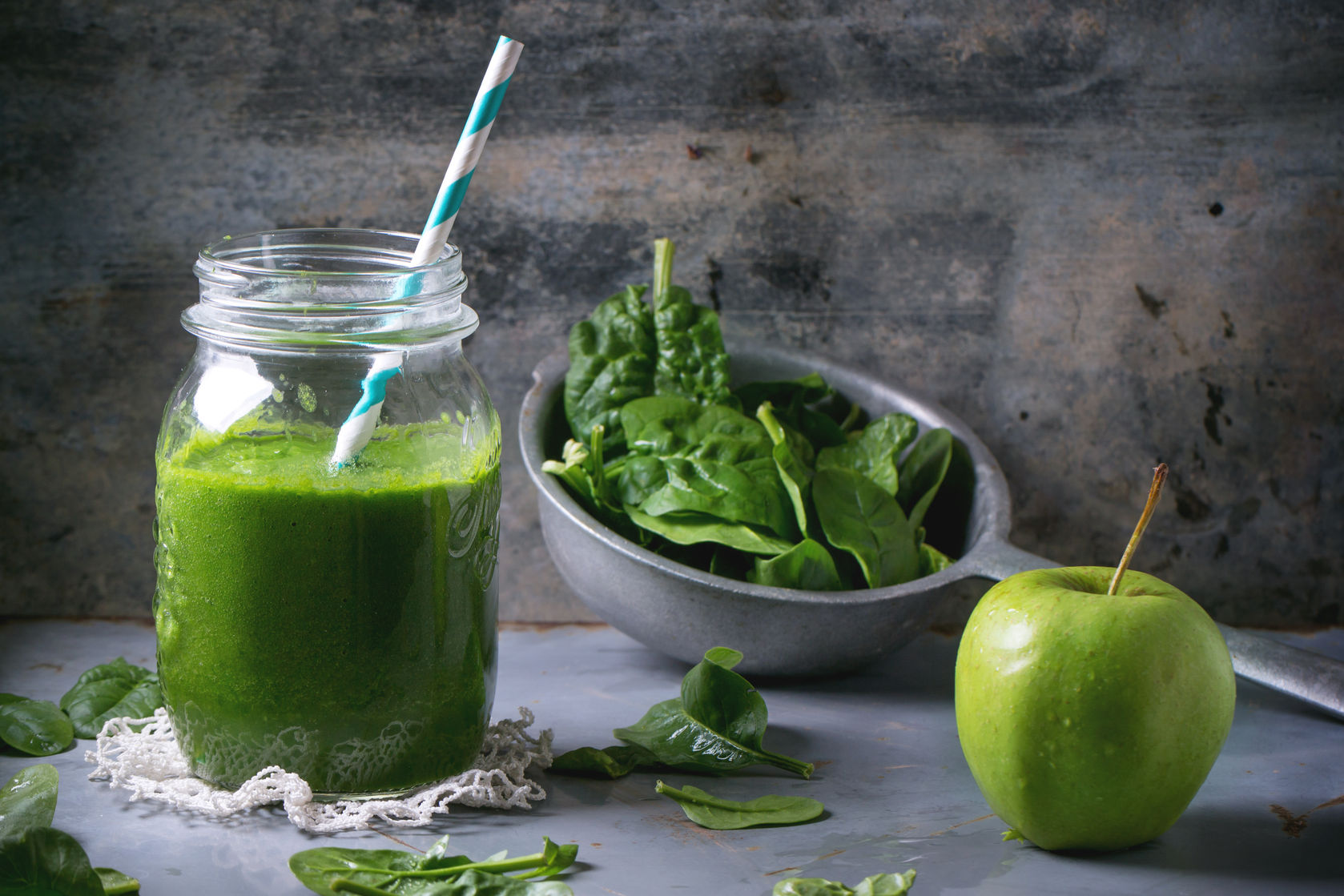 Healthier
Try the simple solutions to nourish your body and nurture your mind so you have more energy and feel better. 
Happier
Even when you're busy you can shift your perspective and take some simple steps to change your mindset and stress less.
Balanced
The holy grail of the busy working woman – these ideas will help you gain control of your time and life and bring you back to centre.
With The Complete Life Project, you can …
Improve your hormones and weight
Stress less & sleep better
Shrug off mother guilt and 'do you' again
Be inspired to start something new
Have more time to do what you enjoy
Watch this masterclass on achieving balance – just click
Just like you, I live in the real world – the one without a chef, cleaner or magic laundry fairy. The one with work deadlines, budgets and school drop offs and pickups that make me feel like I live in my car.
You don't want to add MORE work to your to do list.
You don't need complicated routines.
Or expensive and time-consuming programs. 
Which is great because The Complete Life Project is nothing like that.
It's ideas that are:
 ————> simple
————> fast
————> flexible
It's real life solutions that work for women living in the real world.
What's included in the Project membership …
When you join, you become a Lifer – a woman committed to having it all and thriving in life. 
The resources inside the membership are designed for you to use as quickly or as slowly as you choose – simply pick something you'd like to change, and take one class for the week or the fortnight, or the day! It's up to you. Best bit – if you're not sure, simply send me a message and I'll help you work out where to start.  
Instant access to online courses and materials
Connect with our community of Lifers
New lessons including videos each month
Masterclasses with wellbeing experts
Course plans to make it easy to achieve your goals
Live coaching support via Q&A webinars
Ongoing support and guidance via community
Exclusive member discounts on events
"Since meeting you and then joining, I have definitely reclaimed some of my space and am finding my place. 
I have enrolled in a new professional course, I am drinking green smoothies every day (love your recipe !!!!), and am working on a BIG project that has been in my thoughts for over 20 years.
So THANKYOU for making it ok to be me – a clever, capable, successful independent, tertiary educated chick who married, got a mortgage, had kids and then gave everything to her family and meanwhile forgot about her own journey.
Become a Foundation Member* and receive free coaching
* Join on an annual subscription and receive a one-hour 1:1 HEALTH coaching call  (value $200) 
FOUNDATION MEMBER
Exclusive offer
FOUNDATION MEMBER OFFER $30 $22/month

Instant access to videos and downloads, with new lessons and courses added every month;

 Lesson plans to follow for health, balance and fulfillment;

 Join live Q & A calls for extra support;

 Membership to our online community of like-minded women;

  Exclusive member discounts and specials for events and partnership promotions.
FOUNDATION MEMBER
Exclusive offer - less than $17 a month (paid annually)
ONE-TIME ONLY OFFER: BECOME A FOUNDATION MEMBER FOR $360 $199

 Instant access to videos and downloads, with new lessons and courses added every month;

 Lesson plans to follow for health, balance and fulfillment;

 Join live Q & A calls for extra support;

Membership to our online community of like-minded women;

Exclusive member discounts and specials for events and partnership promotions.

PLUS ANNUAL FOUNDATION MEMBER BONUS: A 1:1 COACHING SESSION TO HELP YOU FAST-TRACK YOUR HEALTHY CHANGES (valued at $200)
Regular membership price will be $30/m or $270/yr
Doors for Foundation Members close soon
Join now and get started with:
Reclaim Your Mojo
A 21-day course to Nourish | Balance | Inspire
Get instant access to all the videos, downloads and worksheets to this course designed to spark your energy and joy.
Hey, I'm Rachael Jansen, a journalist and qualified health coach who has spent the past decade researching, studying and trialling what it takes for women to be able to have it all and live healthy, balanced, fulfilled lives.
I started my personal investigation for my life when I found myself exhausted and unhappy raising a family and having sacrificed my career. I learned the hard way that women often draw the short straw – that in our quest to be great mothers, we often sacrifice our very essence and our health along the way, and by midlife, can be feeling unwell, unfulfilled and a little lost. 
After I made changes to my life, I started The Complete Life Project to help other women change too. I can't wait to welcome you as a Lifer!
Is this a course?
The Complete Life Project is a library of resources, lessons and lectures covering a range of topics to help busy women make simple changes for the better. It is not one course, but the content for my individual courses is included in the membership.
I'm already busy, will this take a lot of time?
I get it! I'm busy too and so I understand how little time you have to spare. Lessons vary from 30 minutes or so, to less than 10 to watch, listen or read. You can do all the lessons at your own pace. That's part of the beauty of the membership – you go at your own pace but still have support.
How long do I have access for?
If you join on the monthly pay as you go subsription, your account is active each month you are a member. You can leave at any time, and your access will end at the end of the last month of your subscription. 
If you join on the annual membership, you will have access for the 12 months of that subscription. You can renew at the end of the 12 months if you choose to.
Important info - READ THIS
Joining The Complete Life Project means you agree to the terms and conditions which you can find here. However, in short, non-lawyer speak includes:
THE MEDICAL STUFF
I (Rachael) am not a doctor, therapist, psychologist, naturopath or even an Agony Aunt columnist. I'm not your mum or your protective big sister (unless of course you are one of three people – Rahni, Tay or Beck, who are actually those people). You are a big person now and as such, are responsible for your own decisions and choices, including seeking proper medical advice.
On that note – the information and content on this website and within the Project is not intended and should not be construed as medical advice. We – Rachael and the guest experts – do not diagnose, treat, prevent or cure diseases or illnesses here (some of the exerts may do so at their professional clinics so by all means go see them there).
If you have a medical concern or suspect you do, you should consult with a health care provider or seek professional medical treatment. The information here is not intended to replace professional medical advice – so don't ignore your doctor or healthcare provider's advice based on something you've read here, or anywhere else on the internet for that matter (including advice from strangers on Facebook).
MONEY STUFF (LIKE REFUNDS)
I don't want members who don't want to be here – that's not a great way to have a relationship now is it? So if you join on an annual subscription and change your mind because you feel the Project isn't right for you, you'll receive a full refund if you email me me within 14 days of your purchase. You don't even have to give me a reason why you want to leave me – it will be a nice clean break.
If you join on a monthly subscription and change your mind because you feel the Project isn't right for you, you will receive a full refund if you tell me within the first 7 days of your first month of membership. After that, you can leave at any time and your membership will finish at the end of the month of your last payment.
BE NICE – IT'S A RULE
I know it goes without saying, but to be clear from the get-go: don't be a bitch. Membership rules include: be kind, positive and supportive. I don't tolerate nastiness, hate speech, promotional spam or bitchiness. When making comments on the site or within online groups associated with the Project (including Facebook), be respectful at all times and remember freedom of speech doesn't mean you can say whatever you want (that's not what the law means).
Respect people's privacy. Don't share or repeat what others have said. Don't gossip. Be a grown up woman who helps other women rise.
If you break the rules, you'll be kicked out.
DON'T STEAL
I (Rachael) own all the content here. You can't take said content and publish it as your own. It's called plagiarism (and as a journo, I know the rule) and is a form of stealing. I have created the resources here with blood and a lot of tears (I try not to sweat where possible). It's hard work to create something like this – I wouldn't steal from you so please don't steal from me. If you do and I find out, I will set a lawyer on you. I know some good ones as well as some pretty good journos who might like a juicy story about such behaviour.
When you join, you agree to all the Terms & Conditions. You should read them ALL before you join.
Start your Complete Life Project today to begin living a healthier, happier, more balanced life. When you join our community, you become a Lifer – a woman dedicated to living her life completely.